Safe and Vault Market Global Outloo...
Safe and Vault Market Global Outlook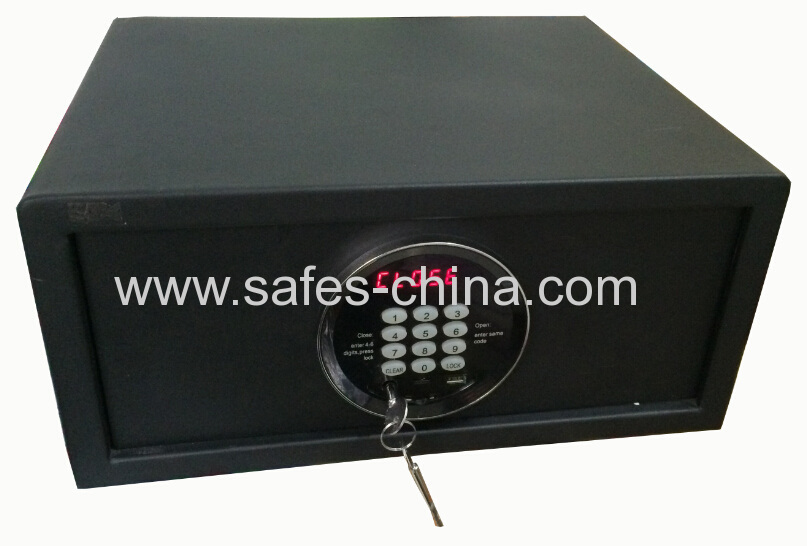 Global Safe and Vault market is expected to grow at a CAGR of around 5 percent during the period 2015-2019. The majority of the market growth stems from the APAC region while developed countries also contribute a large share to the market growth. Price wars among multinational companies and regional ones deter the growth of this market.
Prominent vendors of the Safe and Vault Market include Amsec, Diebold, Godrej & Boyce, and Kaba Group. Other vendors include Access Security Products, ACME Security Group, Alpha Safe, Bjarstal, Bode-Panzer, Bordogna Group, Bricard, Brown Safe Manufacturing, Bumil Safe, Cannon Safe, Cisa, Citysafe, Compx International, Conforti, Corportate Safe Specialists, Firelock Fireproof Modular Vaults, Format Tresorbau, Gardall Safe, Gunnebo, Hall's Safe, Hamilton Safe, Joli Safe, Juwel, Kale Celik Esya, Kamet, Kardex Remstar, KASO, Konsmetal Alians, Kuhamira Group, Liberty Safe and Security Products, Malow, Meller Safe, Mutual Safe and Security Group, Nauta Security, Onity, Phoenix Safe, Securidev, Securifort, Sentry Group, Smith and Wesson Holding, Stark Safes, and Technomax.
Safe and Vault Market Segmented by End-Users
As of 2014, the Non-banking Sector dominates the Safe and Vault market with a share of well over 50 percent, thanks to the growth of retail companies, CIT logistics companies, and pharmacies among others. The Banking industry occupies the remainder of the market as of 2014.
Safe and Vault Market by Geographical Segmentation:
This report provides the market shares of the different regions, including APAC, Europe, and Americas. It identifies the APAC as the maximum contributor with China, India, and South Korea leading this market.
APAC
Europe
Americas
Market Segmented by Types of Safe and Vault:
The report considers seven major segments of safes and vaults based on the type of product. These include Media Safes, Gun Safes, Floor and Wall Safes, Cash Management Safes, Depository Safes, Vaults and Vault Doors, and Other Safes. The market size has been calculated taking into consideration only APAC, Europe, and the Americas.
Media Safes:
Media safes protect media and data devices that are prone to physical damage and contain sensitive information. These safes are available in a variety of dimensions and offer differing levels of fire safety. They are available in both mechanical key based or electronic locking variations. These safes are user-friendly, may contain slam-action doors, and provides protection against burglary, fire breakout, dust, heat, humidity, and electrostatic charges. Their capacity ranges can be as wide as 29 liters to 556 liters. They are also designed to tolerate temperatures of over 1800 Fahrenheit for hours. They contain adjustable trays and pull-out shelves. Media safes are used in financial institutions, offices, factories, hotels, hospitals, and warehouses.
Gun Safes:
Gun safes are protective containers that limit the unauthorized access of firearms and ammunition and protect them from burglars and fire breakouts. The growing adoption of gun safes is perpetrated by stringent arms possession laws of different countries. These safes have certain features such as increased fire temperature tolerance, smooth cam driven locking system with greater handle rotation, and premium door organizer features such as see-through pouches and zippered pockets. They also have mirrored walls for interior visibility, adjustable ball bearing hinges, and lock-out penalties if the lock combination is entered incorrectly.
Floor and Wall Safes:
Residential customers mostly use floor and wall safes for individual use. These safes store documents, jewelry, and valuables at a reasonable price. These safes can be easily installed and contain pre-drilled anchor holes that eliminate the need for uncalled-for re-plastering. They have features such as heavy duty steel bodies, spacious interiors, LCD input displays, touch screens that display low battery indicator and keypad, and removable shelves. Floor shapes are of many types such as round or rectangular. Apart from residential uses, they are also used in gas stations and retail establishments.
Cash Management Safes:
CIT operators, large retailers, and banks use cash management safes. These safes form an integral part of a cash-intensive environment. Both internal and external theft is controlled to a large extent by reducing cash touch points. These safes are often integrated into software systems to keep track of the safe's activity from a web-based device. These systems assist in the viewing of the cash levels, save end-of-the-day audits, manage user accounts, and dispatch the operators notifications via emails. When financial institutions use these systems, it aids in their customer retention policies.
ATM safes are also a part of cash management safes. There are two types of ATM safes: the Business Hours safe and the 24 Hours Level 1 safe. As evident from the name, the Business Hours safes are made to store cash only during business hours and should be removed by the day end. The 24 Hours Level 1 safes are designed for continuous use and are heavy.
Depository Safes:
Retailers, armored car companies, and restaurants use depository safes. They contain hoppers or drawers and are used for non-returnable deposits. These are made up of heavy duty steel and have combinational locks fitted into them. Electronic locks are also available where carburized hardplates protect them. These safes are drawer equipped and integrated with anti-phishing devices to protect the contents.
Vaults and Vault Doors:
Vault are secure rooms integrated with the building using armored walls and tight doors protected by complex locks, where cash, valuables, and important documents are stored. These vaults are a traditional part of financial institution that handle valuable items in bulk and cannot manage only with safes. They have individual components such as panels, doors, and locks. The panels are made out of reinforced concrete, in which metal are added to the cement powder. The vault doors are also made of arc resistant alloys and protect the vault against fire and attacks such as power drilling, oxyacetylene flame, and arc cutting. The vault locks are usually combinational and secured by numerous bolts.
Other Safes:
Other safes encompass safes used for other purposes on a much lower scale such as hotel safes, pharmacy safes and car safes. Safes are used in pharmacies because of the rising incidence of internal and external theft in pharmacies of scheduled drugs. The robberies have become so frequent that pharmacies are now facing stringent inventory tracking and reporting norms by regulatory authorities.
Hotel safes, on the other hand, are used to give clients a secure environment to keep their valuables protected from theft.
Car safes are also used to protect valuables such as digital gadgets, cash, keys, and mobiles in cars by placing them in secure fixtures placed under the seat or in the trunk.
Other Sections Include an Analysis on the Following:
Top three Drivers and its Impact on the Safe and Vault Market
Top three Challenges and its Impact on the Safe and Vault Market
Top three Trends and its Impact on the Safe and Vault Market
Five Forces Analysis of the Safe and Vault Market
SWOT Analysis of Key Vendors of the Safe and Vault Market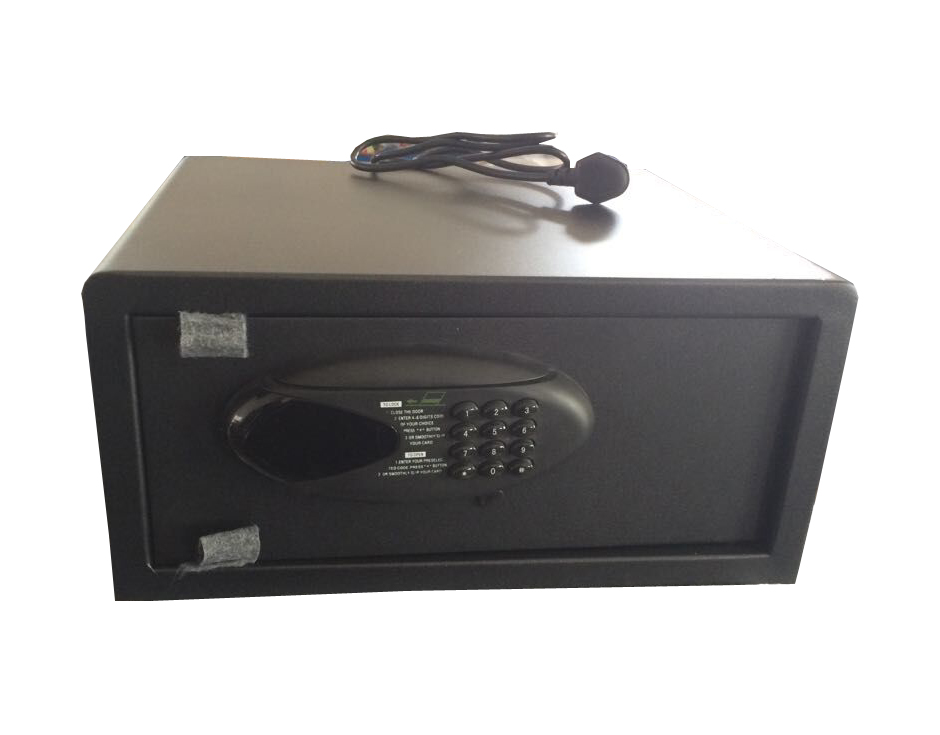 ---